---
Sustainable Office Scheme (SOS)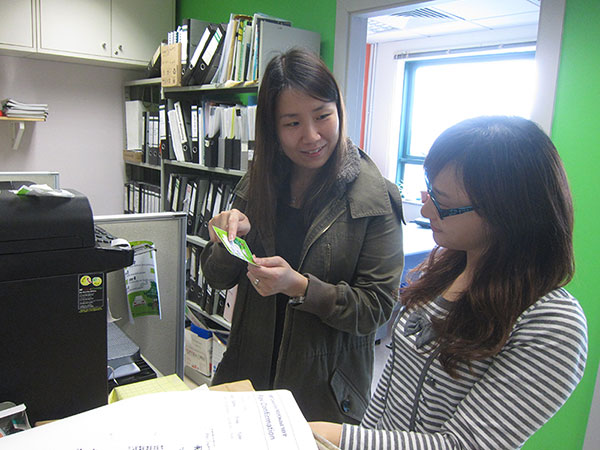 Sustainable Office Scheme (SOS)
The Sustainable Office Scheme (SOS) was launched in 2012 to provide a platform for colleagues to exchange green office management practices and promote a low carbon lifestyle within the University.
Under the scheme, staff green ambassadors from different offices act as a bridge between their offices and the Task Force on Sustainable Campus (TFSC) to help promote green office practices to all colleagues.
Want to join us as a Staff Green Ambassador? Contact us now at tfsc@hkbu.edu.hk!