---
Launching of Sustainability Targets and Campus Environmental Sustainability Index
20 April 2018
Launching of Sustainability Targets and Campus Environmental Sustainability Index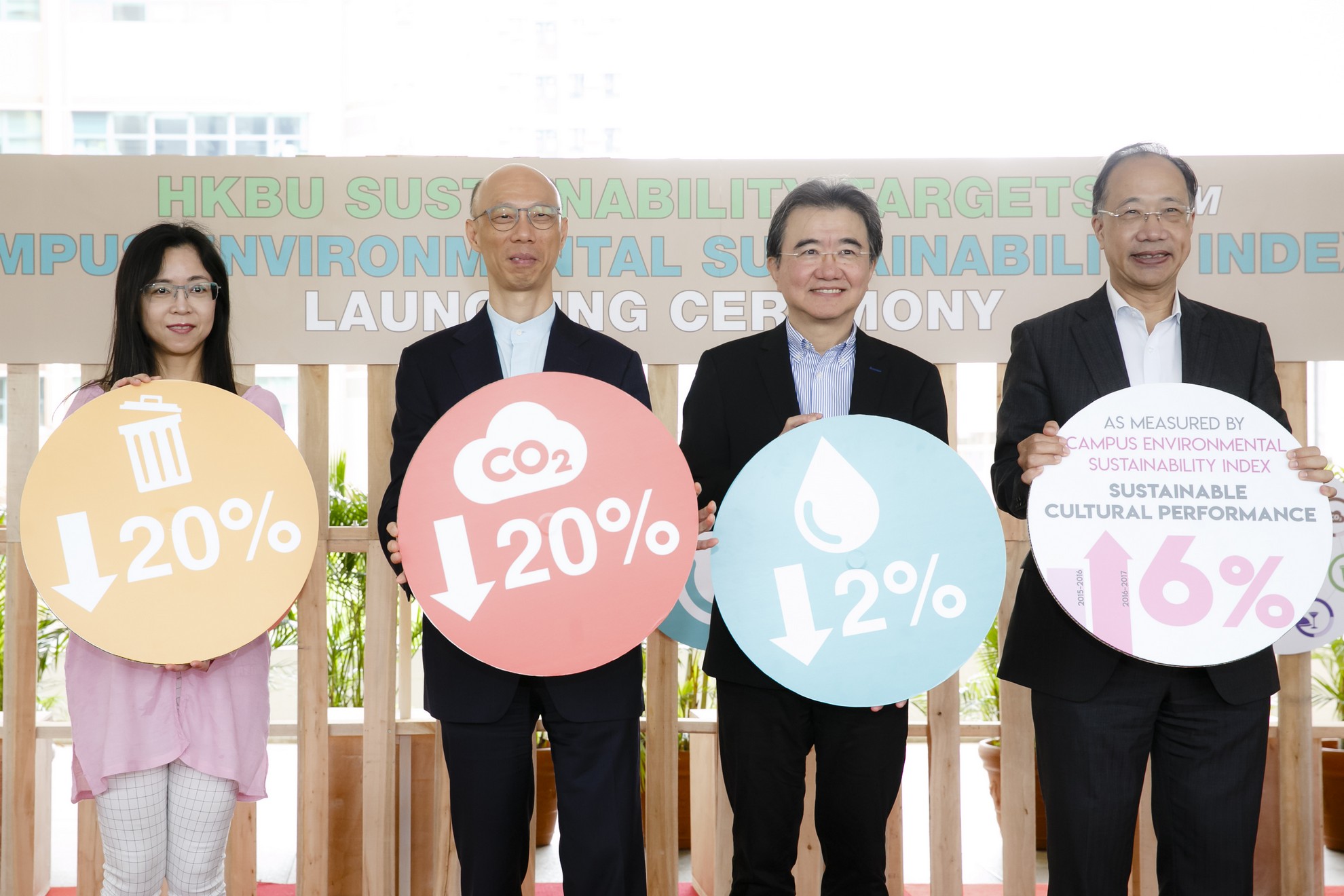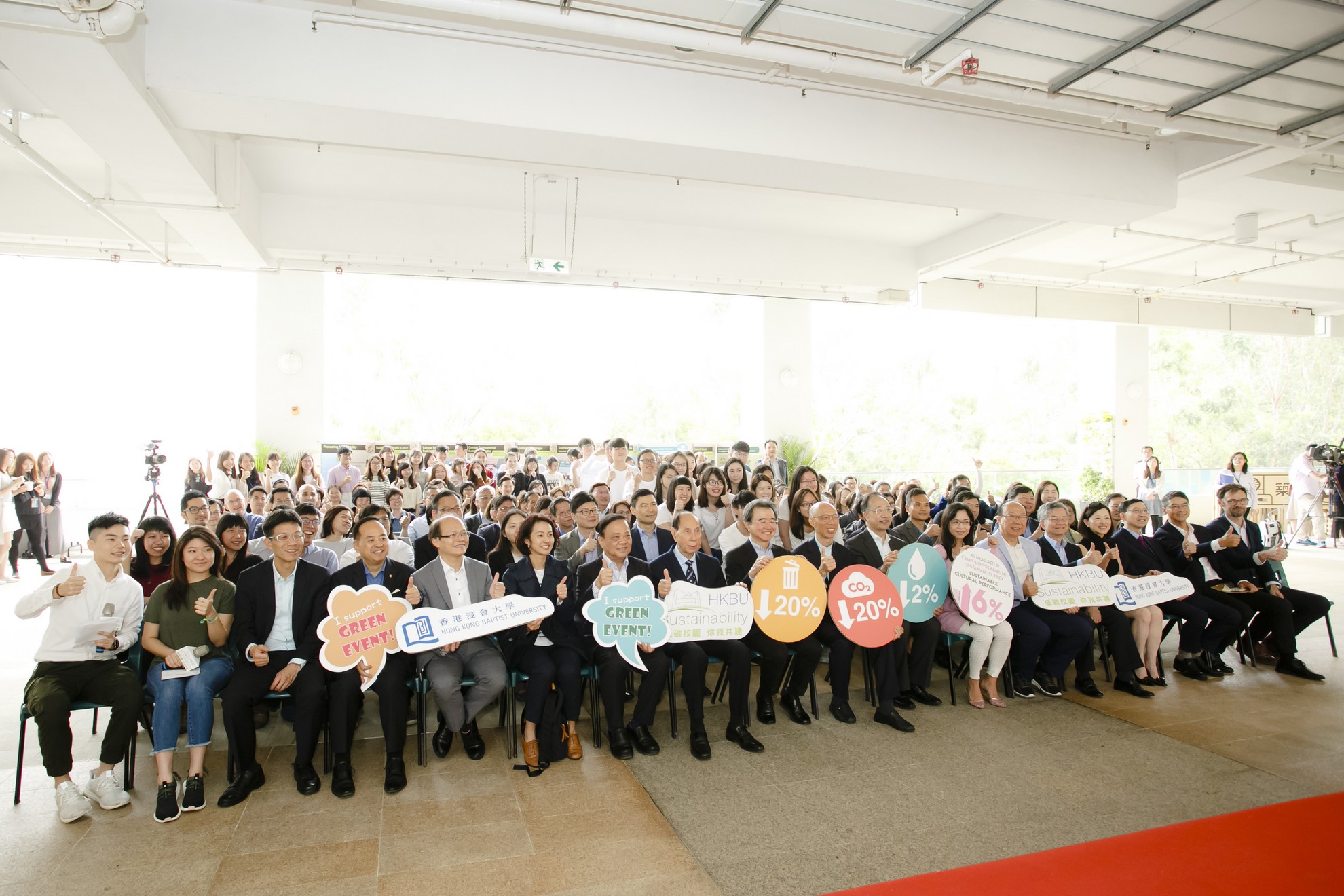 The HKBU Sustainability Targets cum Campus Environmental Sustainability Index Launching Ceremony was held on 20 April, 2018, in which the University's commitment to a 20% reduction in waste disposal and carbon emissions, and 2% reduction in water consumption by 2020-21 were announced. A pioneered exclusive assessment tool that integrates facility and cultural elements was also launched officially at the ceremony.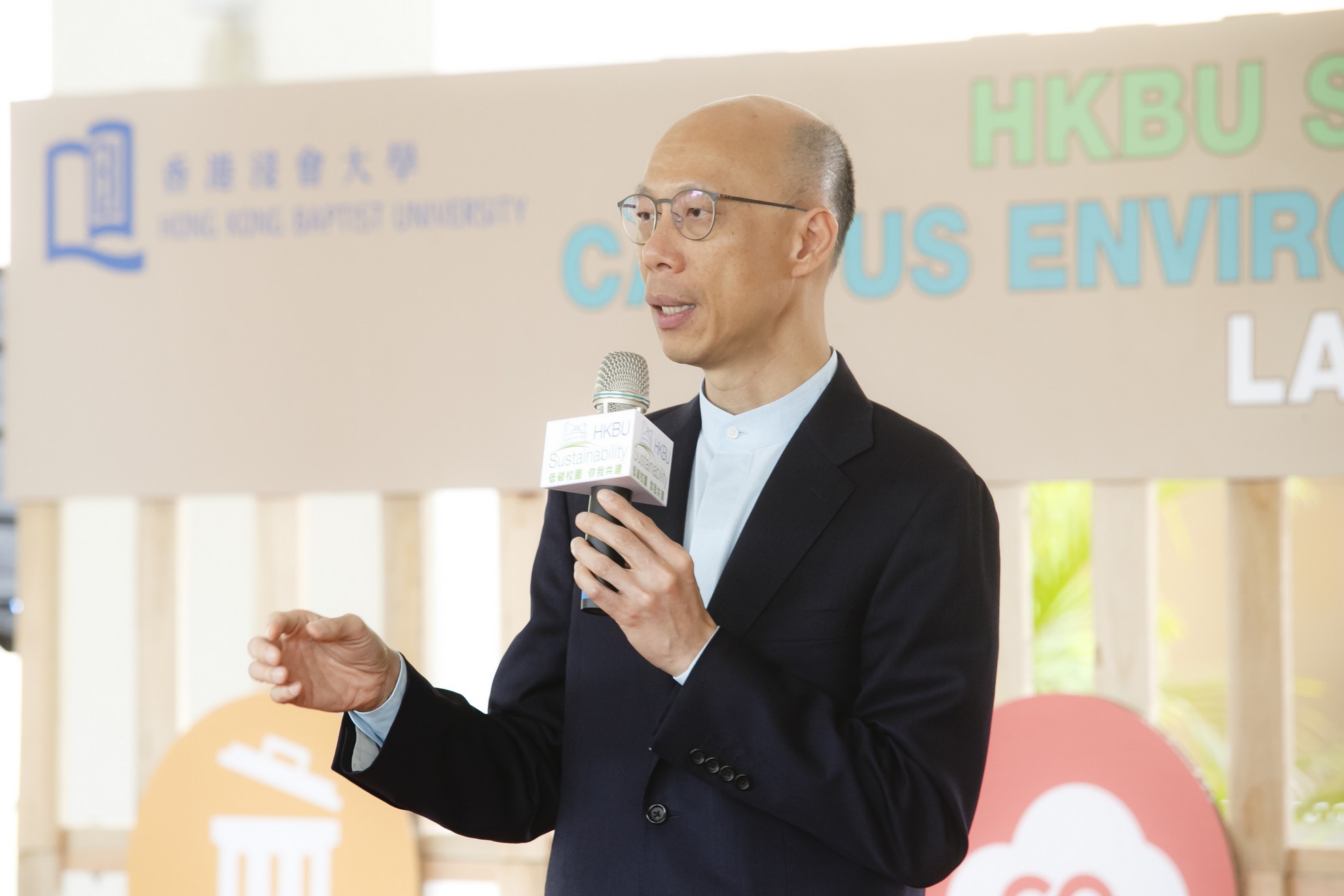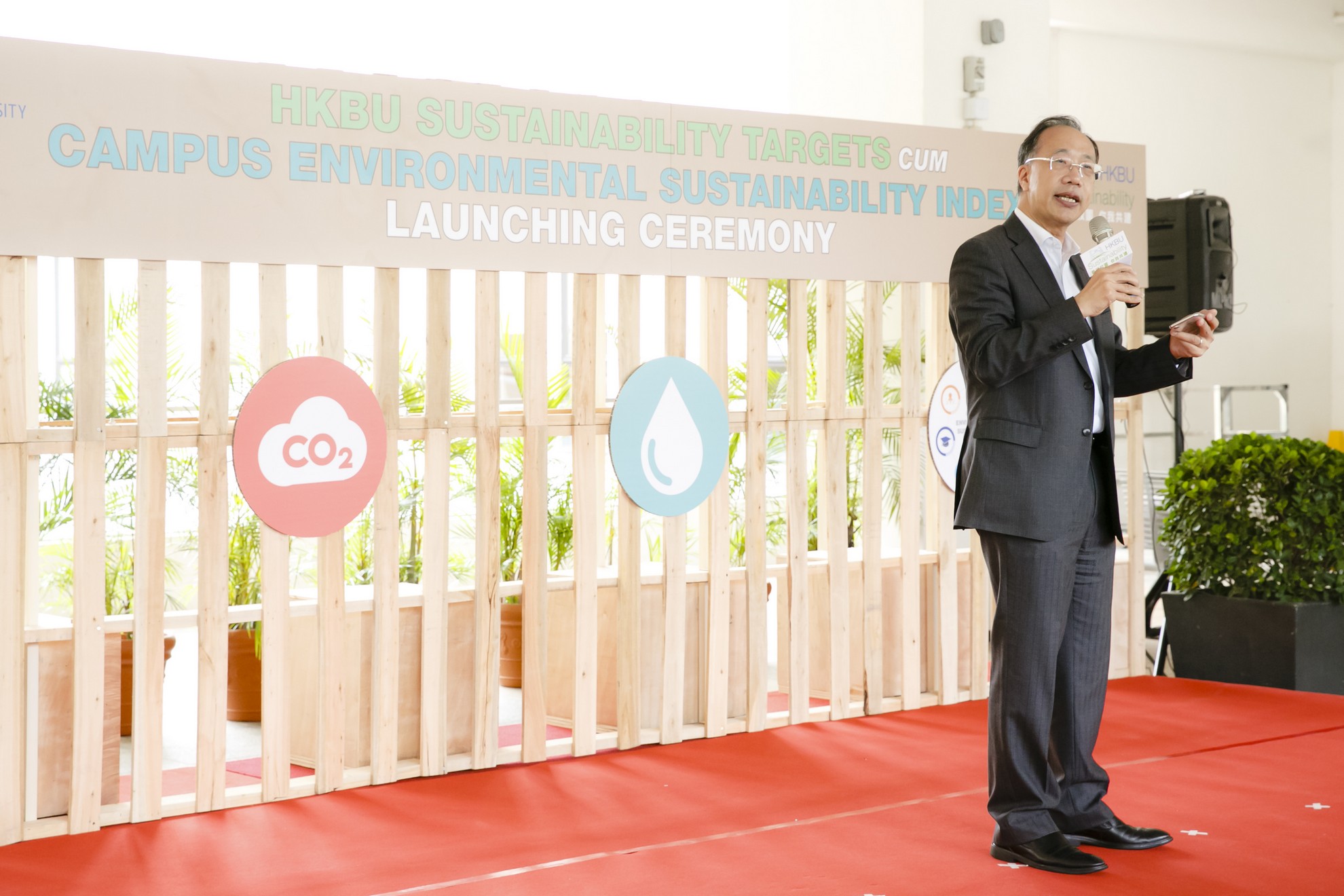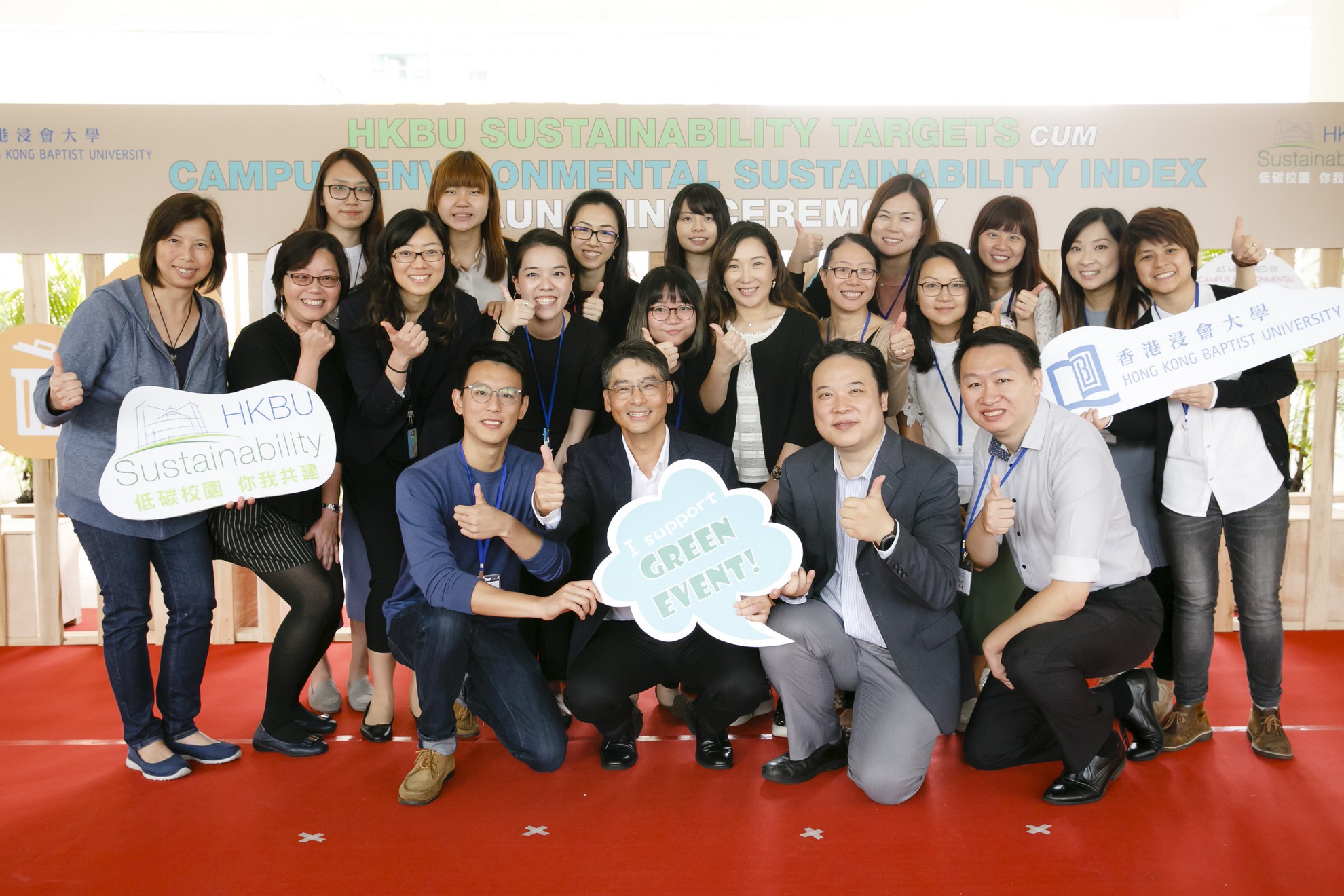 The ceremony was officiated by Mr. Wong Kam-sing, Secretary for the Environment of the HKSAR Government, Professor Ronald Chin, President and Vice-Chancellor, Mr. Andy Lee, Vice-President (Administration) and Secretary, and Dr Chung Shan-shan, Convenor of Task Force on Sustainable Campus of HKBU. Joining them were guests, strategic partners, Staff and Student Green Ambassadors.
Mentioned in Professor Chin's welcome remarks, the sustainability targets are established to further support the University's stated aim in the Institutional Strategic Plan 2018-2028 through a low-carbon and environmentally sustainable campus. The accomplishment of the targets and aim cannot be achieved without behaviour shift towards sustainability. Various measures and policies are put in place to foster and facilitate sustainable lifestyle.
To assess the institutional sustainability performance and cultural change towards adopting sustainability, the Campus Environmental Sustainability Index (CESI), which is a unique and pioneering assessment tool integrating facility and cultural elements was developed. Data regarding daily habits of the University community for conserving the environment and improving sustainability, and the effectiveness of the University's environmental initiatives in leveraging behaviour shift towards sustainability are collected together with Centre for the Advancement of Social Sciences Research, through survey and focus group discussions. While, performance of facilities are measured and compared and benchmarked against international, government and industry standards.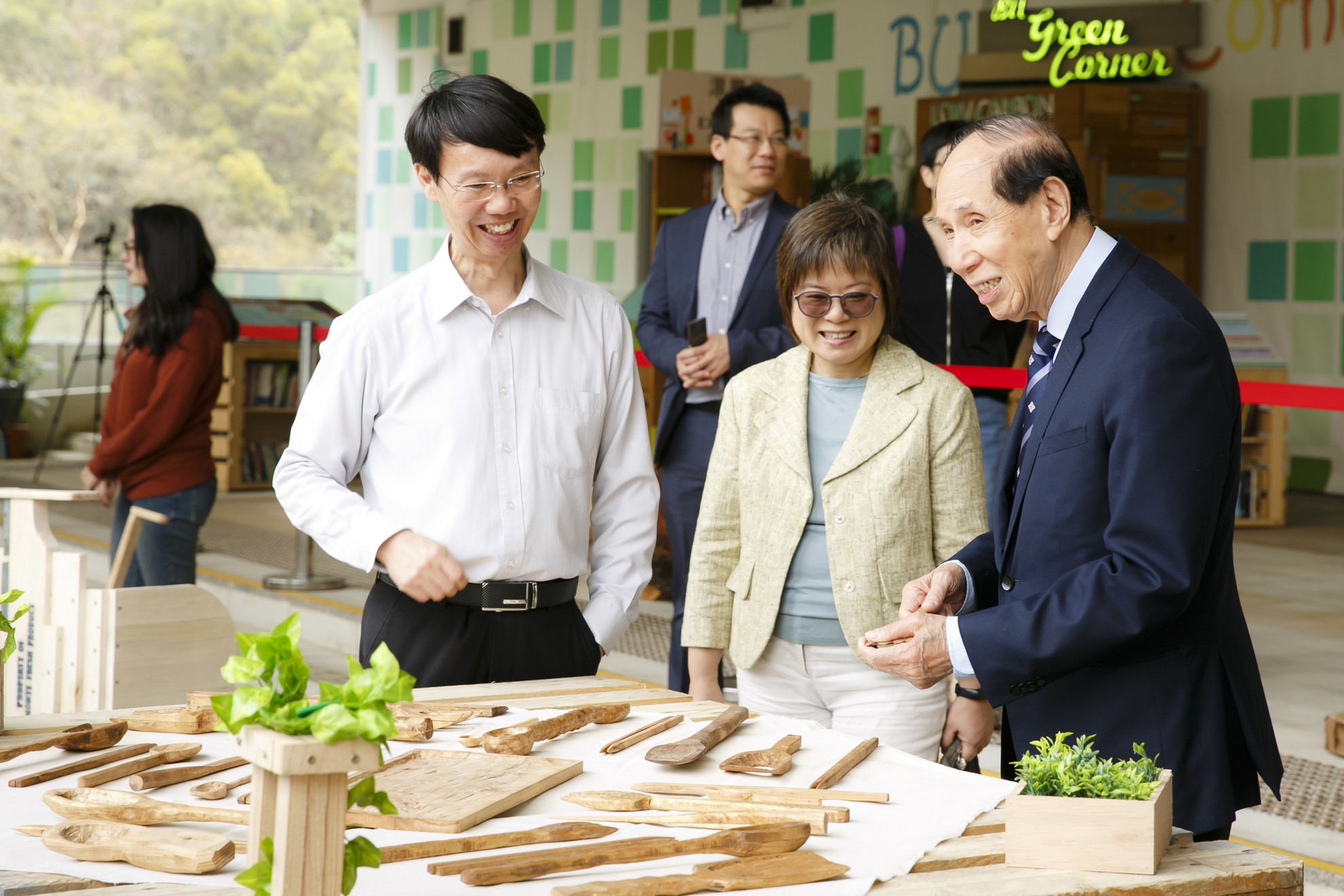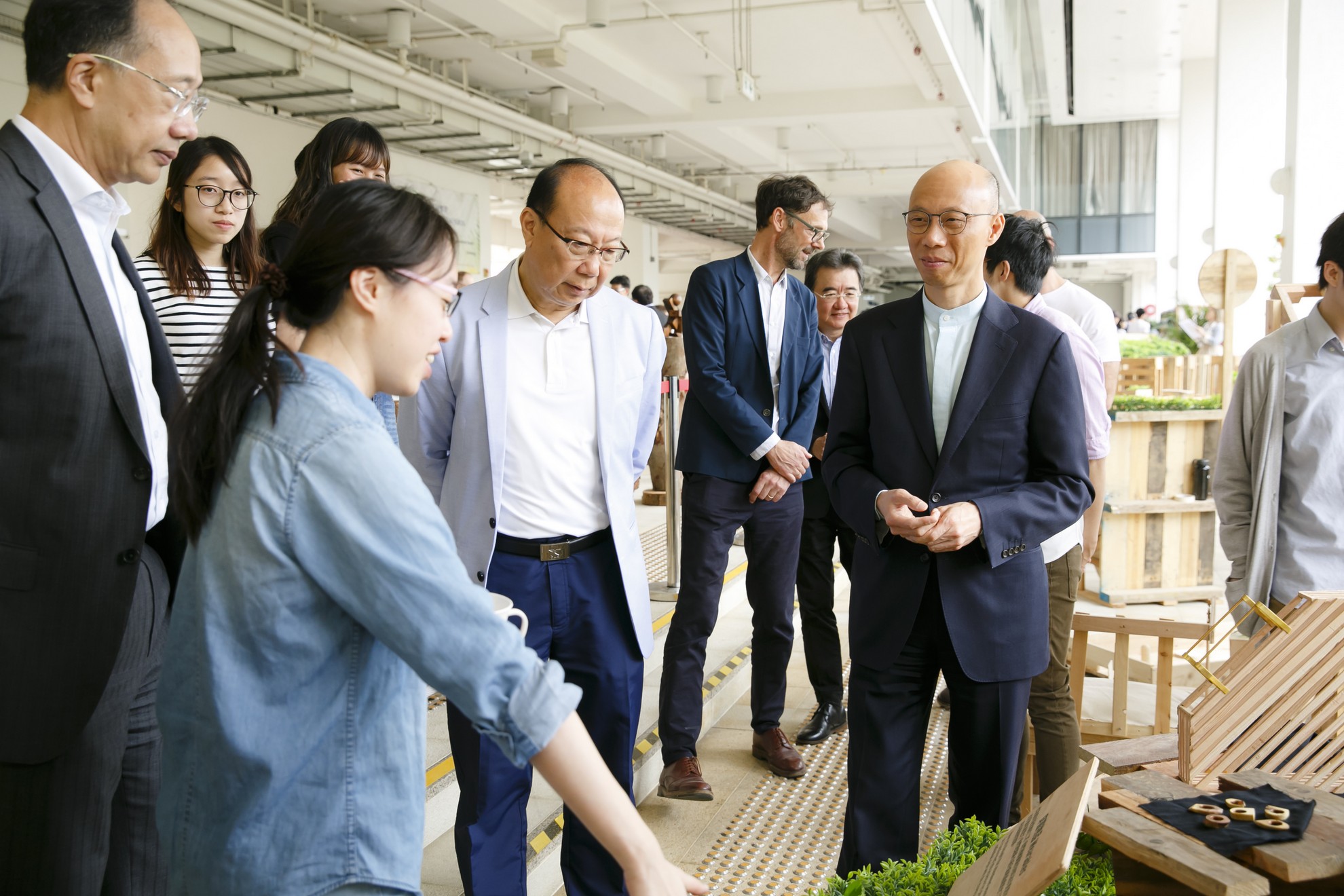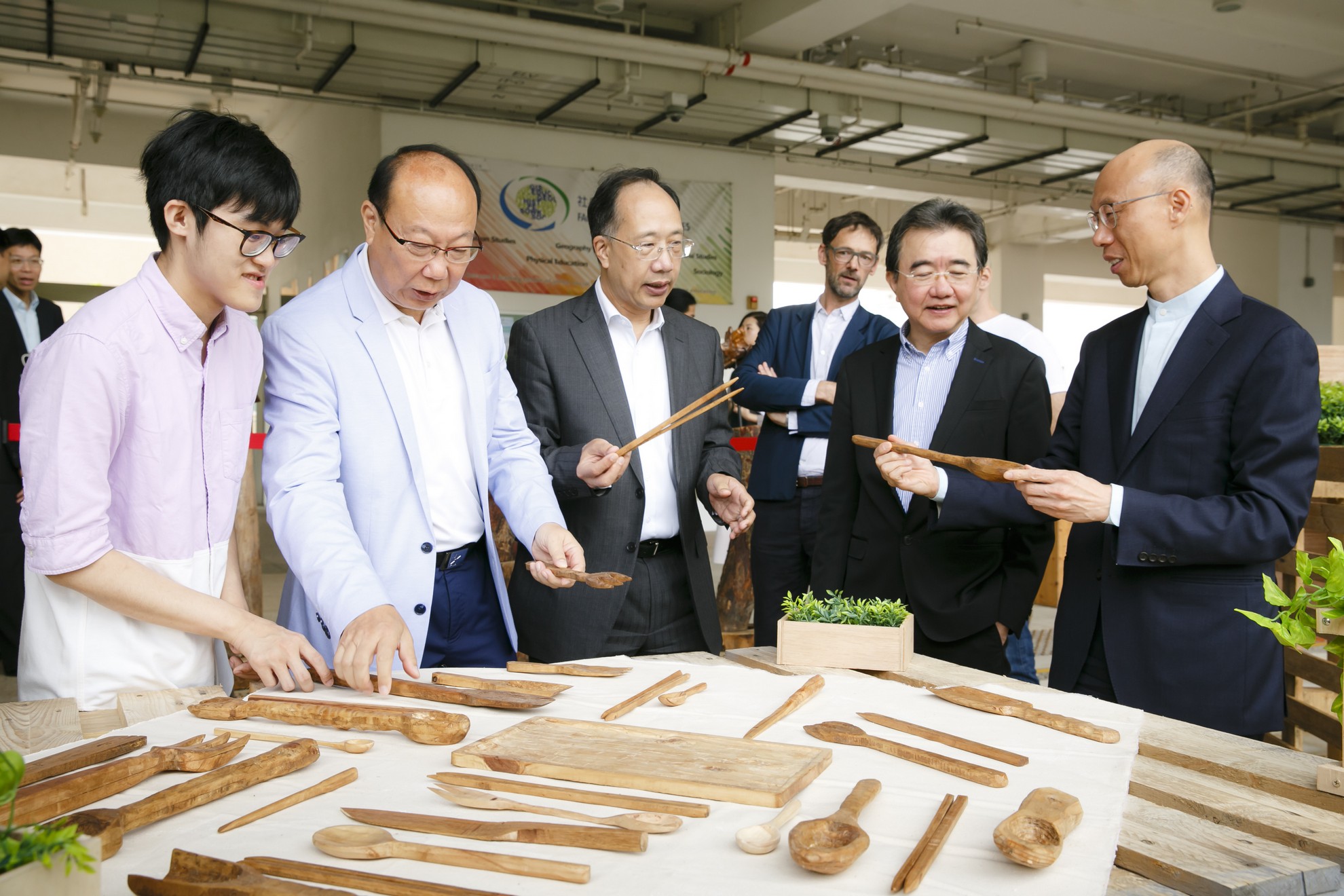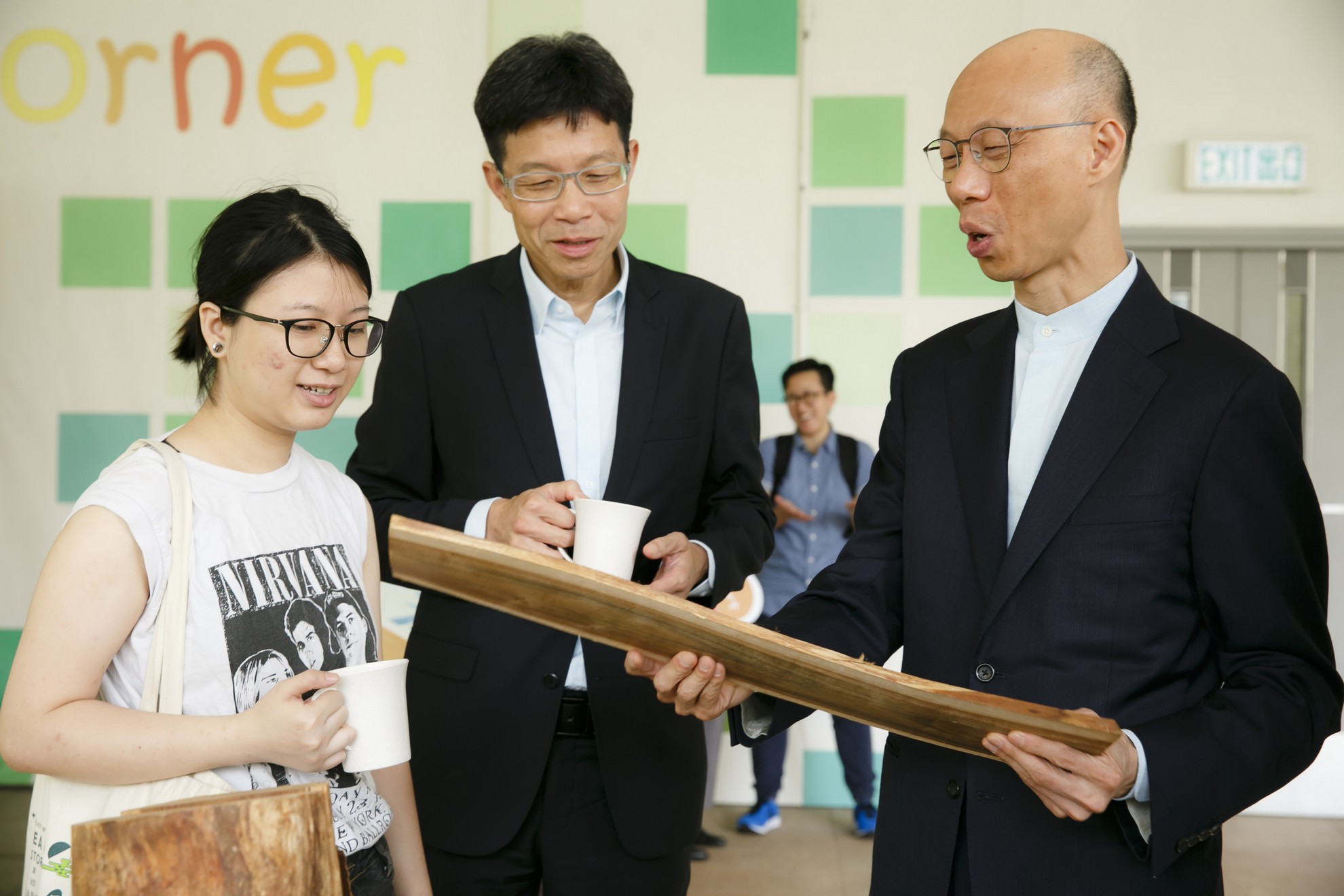 The University has also included sustainability into its academic curriculum. Students from Academy of Visual Arts were invited to showcase their upcycled art pieces at the ceremony. Highlights of the events can be viewed below:
For more photos of the event, click here.