---
Campus Sustainability Guide
To further the goal of maintaining our low-carbon initiatives, a Campus Sustainability Guide was published in January 2016 to assist colleagues and students to participate in and contribute to the fostering of a low-carbon culture on campus by offering practical recommendations in line with the Sustainability Policy of the University.
Take a look and make a difference!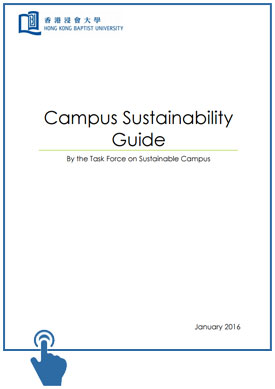 Campus Sustainability Guide
Come join the forces to build a sustainable campus, read the Guide to know more how you can be part of it!
Read Now